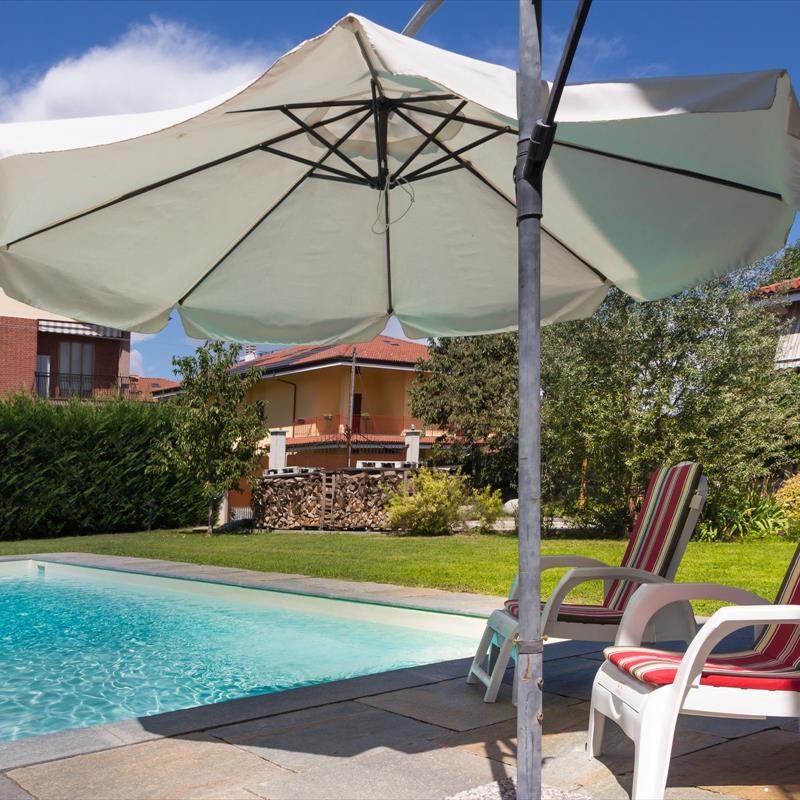 The swimming pool
The pool, embraced by an airy garden, triumphs on hot summer days!
In the corner of the garden, a long stone table invites you to sit down for a coffee or a picnic with friends, to lie down on one of the sunbeds available to relax under the warm rays of the sun, or simply enjoy the coolness of a sunshade reading a good book!
At sunset a show will surprise you: the noisy swallows descend from the sky, to find rest and quench their thirst with the pool water!